Inland Empire Landscape, Lawns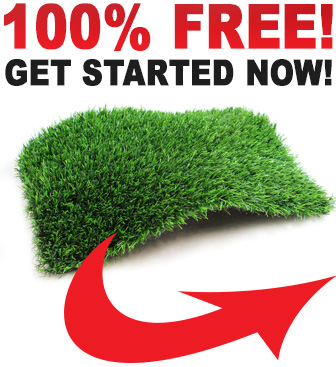 Homeowners of the Inland Empire, California know and rave about Global Syn-Turf's artificial grass products. These savvy Inland Empire residents are installing Global Syn-Turf's high-quality, state-of-the-art artificial grass in their yards because of its myriad and enormous benefits. For one, it saves time, money and water. Furthermore, they love our artificial grass because it is extremely adaptable and simulates the look of real grass, guaranteeing a beautiful-looking lawn that will last for years to come. Not only are Global Syn-Turf's blades soft to the touch and extremely durable, but when installed, your yard will appear to have the most healthy and robust grass in the neighborhood. Even more, our residential artificial grasses drain fluently, ensuring maximum usability, even after severe weather conditions. Finally, all of our residential artificial grass products require minimal maintenance, saving you tons of time and money, both immediately and in the long term. Global Syn-Turf artificial grass products are used by artificial grass suppliers and installers all across California. Give us a call!
Soft, flexible, natural looking
Safe for children and pets in all conditions
Saves time, money, and energy compared with natural grass
Functionalizes unused space
Invulnerability to chlorine contamination make it appropriate for poolside landscaping
Increased permeability make it appropriate for poorly draining lawns
FREE SAMPLES & ESTIMATES
Fill out the form below to request free samples of grass, get a free estimate and more!
Save Water & Receive Tax Credits and Rebates!
Being in the company of winners is something Global Syn-Turf knows a lot about.
Bernhard Langer,
two-time Masters champion, one of the most successful players on the Champions Tour with four senior major championships, the Player of the Year 2014,
Ottis O.J. Anderson,
NFL Offensive Rookie of the Year, Super Bowl XXV MVP, use and endorse the premium artificial golf greens and sports fields turf professionally designed and installed by the company they believe is the best in the business: Global Sun-Turf.
At Global Syn-Turf, we place equal emphasis on innovation and leadership. Consequently, our primary goal is to continue to be an exemplar and captain of the synthetic turf industry by producing environmentally responsible products and advocating responsible means of installation and ownership. We support incentive programs the U.S. Green Building Council's Leadership in Energy and Environmental Design (LEED) program and municipal lawn replacement programs active across the country, both of which are designed to help property owners be environmentally responsible and use resources efficiently.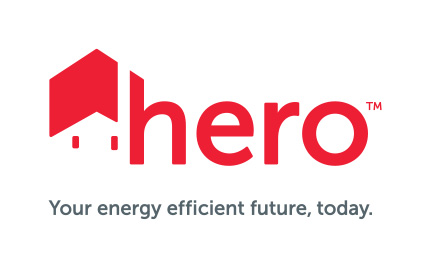 HERO is the fastest growing residential energy efficiency financing solution. The award-winning program partners with local governments to make energy efficient, water efficient, and renewable energy products more affordable for homeowners.
Top 5 Reasons Why Choose Artificial Grass Inland Empire, California
Ultra-Realistic Fiber Technology With more than eleven distinguished blade designs, Kool-max, Fresh Cut, and Flo-Rite-Thru technologies are more than just options. From performance to the look and smell, from simple, flat-cut grass leaves to the most advanced complicated technologies in synthetic turf's manufacturing...
Factory-Direct Pricing We have more than 60 products with price ranging from less than $1 per sq.ft. Everyday offers, introductory prices and special holiday sales can save you thousands of dollars immediately. Besides, our products contribute to water conservation efforts wherever they are installed.
Same Day Shipping Unlike most synthetic grass vendors in the United States, we are always in stock to provide quick, same/next day shipping, or pickup. As a fact, we have the largest inventory in the country. Our warehouse in San Diego is open Monday – Friday for local pickups. Local delivery is available upon request.
Professional Service Looking for the highest-quality products, the current tools and technologies of the trade, fair pricing, speedy shipment, and attentive customer service? Our dedicated staff will help you save time, resources and money by ensuring every step of your project is done professionally and quickly.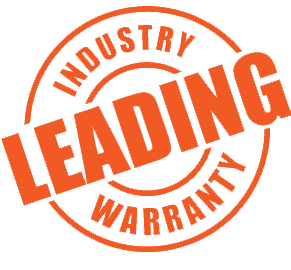 Industry Leading Warranty
We offer a 10-year warranty on our synthetic turf products with a life expectancy of 20 years and more. Call us today for more information on how to qualify.
Lead-free and Eco-friendly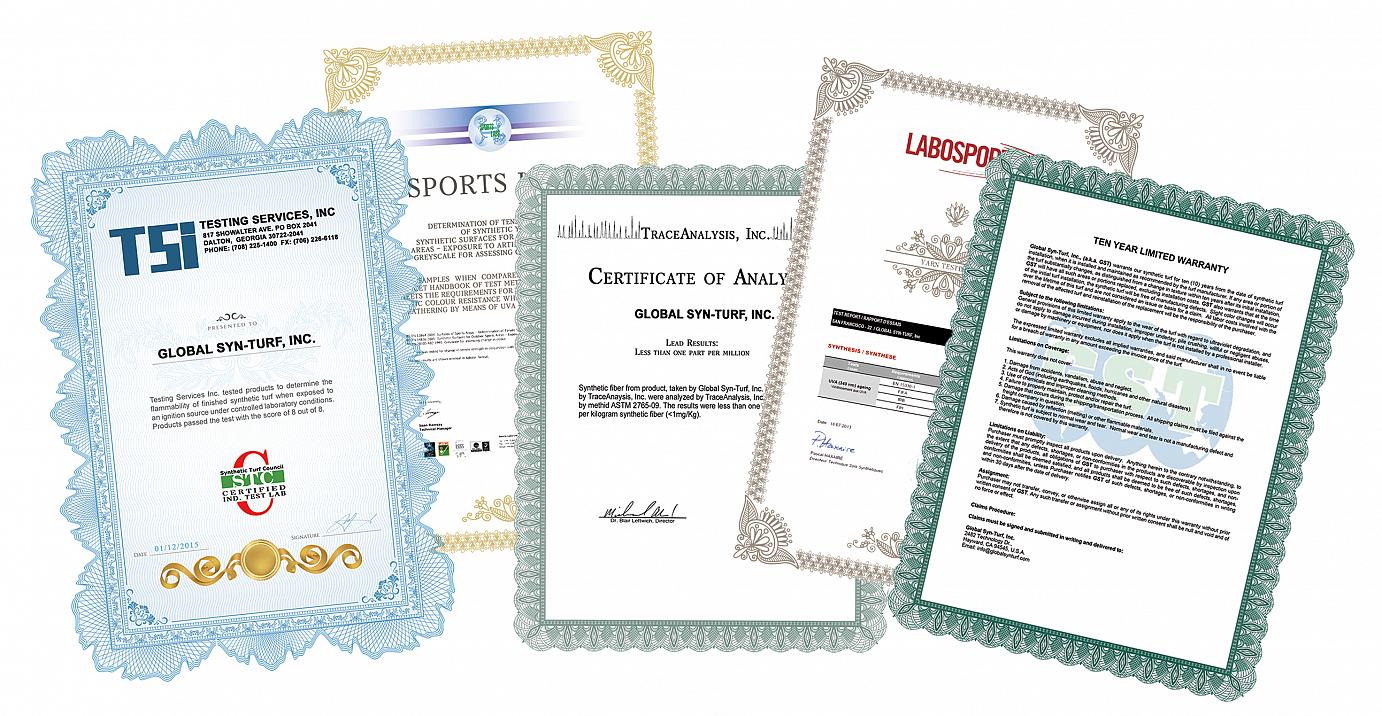 Highest Quality, Certified by Independent Laboratories
Our products and their components have been tested and approved by independent laboratories, certified third-party facilities. These laboratories included Testing Services, Inc., a Synthetic Turf Council-certified independent test lab, who tested our products for flammability when exposed to an ignition source under controlled laboratory conditions; Sports Labs, who conducted rigorous testing on tensile strength, artificial weathering, and greyscale color assessment in accordance with the Fifa Quality Concept Handbook of Test Methods for Football; and TraceAnalysis, Inc., who tested fibers from our products and detected the presence of lead in less than one part per million.
Artificial Grass Inland Empire, California | Synthetic Grass | Fake Grass Latest